Common surface hippy questions
How many resurfacings have YOU done? (not observed or assisted with)
I have performed over 700 hip resurfacings (as of August 2008) since I finished my training.
Where did you train?
In 2004, I trained with Dr. Amstutz, in 2005 with Dr. DeSmet, and in 2006 with Dr. Gross and Dr. McMinn. I continue to participate, lecture and perform live surgery for international conferences and forums to learn and exchange techniques.
How many complications have you had?
Fortunately, we have had no infections, dislocations, or nerve injuries.
We had 2 neck fractures at 5 weeks post-op. One was in a 62 year old woman and the other in a 64 yr. old man who hiked 5 miles with a backpack.
How many resurfacing failures with revision to THR have you had?
Two loosenings of the femoral component due to avascular necrosis and
One ALVAL (metal sensitivity)
How many loose acetabular cups have you had? Did they require a second surgery to repair or a revision to a THR?
One cup loosening was associated with ALVAL. She required a conversion to a ceramic-on-ceramic total hip replacement.
How many times during surgery have you had to change to a THR instead of a resurfacing and why was the change made?
Only once in a 63 year old woman who had very soft bone. At the time of surgery, I felt the bone would not be able to support the resurfacing cap so I performed a metal-on-metal THR with a large diameter ball.
For what reasons would you switch from resurfacing to a THR after starting the surgery? If you switch, what device would you be using for a THR?
If I find that the bone is too weak or if we have to remove over 50% of the volume of the femoral head due to AVN or cysts we would feel that the fracture or loosening risk is too great and a THR would be safer. Every case is different depending on patient's age and activity level. If I use a THR, I would use an uncemented stem from Smith and Nephew with a larger diameter metal head.
What hip resurfacing device (prosthesis) do you use, how long have you been using it and why do you prefer it?
I use the Smith and Nephew BHR, the Wright Medical Conserve Plus and the Biomet Recap. They have different sizing that allow me to fit the correct size to different patients. The BHR is FDA approved. The Biomet component is part of a clinical trial so it is used only on a sporadic basis.
Do you use cemented or uncemented? Why?
I use cement under the femoral cap. I feel that this allows for the best fixation. I also use cement to fill in defects in the femoral head. I have occasionally used an uncemented device if I was unable to use cement.
Do you cement the stem?
Not usually. If there is severe bone loss I would cement the stem for additional fixation.
Will you be preserving my hip capsule?

Yes, the hip capsule is preserved and repaired.
What anesthetic do you use?
Our anesthesiologists use regional anesthesia instead of general anesthesia which means that you will be numb from the waist down. You will receive an epidural and medicine to sedate you. You will not need any tubes to help you breathe.
How long does the surgery take?
About 1 ½ hrs.
What surgical approach do you use? Anterior or Posterior?
I use a posterior lateral approach to the hip.
What is the incision length?
The incision length varies based on body habitus but is usually between 5-8 inches.
What is your post-op pain control plan?
The epidural catheter will stay in your body giving you a constant infusion of pain medicine. You will also have patient controlled anesthesia (PCA) and then oral pain medicine.
What hospital do you use?
All of our surgeries are done at the Hospital for Special Surgery, in New York City.
What is their infection rate?
O.3%
Have any of your patients had infections that required IV antibiotics
following resurfacing?
No
What drugs/methods do you use for anti-coagulation after surgery?
We generally use Aspirin 325mg two times/day for four weeks. This may be different if you have any history of blood clots or cardiac disease that may warrant stronger medication.
How long will I be in hospital?
Usually 2-3 days
How successful have you been obtaining insurance approvals for
resurfacing?
Very. Please do not try to obtain this on your own. Our office will handle all insurance approvals.
What is the rehab protocol?
You will be seen by a physical therapist 2X/day while you are here and then we will send one to your home to work with you once you leave the hospital.
When will I be 100% weight bearing?
As soon as the surgery is completed.
What assistive devices will I use for walking after surgery?

The first day after surgery the physical therapist will have you use a walker. By the time you are discharged from the hospital you will be using two crutches.
How long on 2 crutches, 1 crutch, cane?
I ask you to use two crutches for three weeks but you may start using one crutch when you feel stable walking.
What if any restrictions do you place on your patients after surgery
and how long do they last?
I ask that you do not lift anything heavier than 20 lbs for the first 3 months. I also ask you to avoid any impact activities for 6 months.
Will I be given any at home nurse or PT care?
Yes, our social worker will set up homecare for a nurse and a physical therapist for when you leave the hospital. She will meet you in the hospital after your surgery.
If both hips are bad, how do you handle bilateral resurfacing?
Some patients would benefit from doing both hips on the same day while others may want to space the surgeries out. We usually wait 3 months between surgeries.
Do you have other hip resurfacing patients that I could talk to about their experience?
Yes, please ask Laura or Christina for a list of names and numbers you can call.
What is your opinion of my returning to work?
This depends on the type of work that you do. Usually patients return to work in 4-6 weeks from surgery. Some as early one to two weeks if you can work from home.

Hip Resurfacing FAQs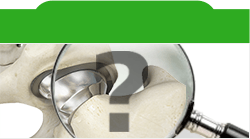 Rehab Exercise Videos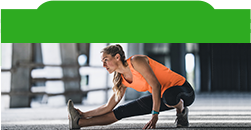 Outpatient Total Hip Replacement and Hip Resurfacing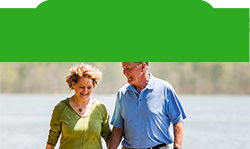 Hip Resurfacing Surgery

By Dr. Edwin P. Su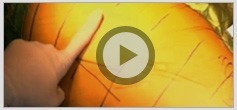 Watch more Surgical Videos
Office Locations
The Center for Hip Pain & Preservation 541 East 71st Street
New York, NY 10021

Click here
for Driving Directions