Surgical Videos
Orthopaedic: Hip Resurfacing by Edwin P. Su, MD
Hip resurfacing surgery with commentary by Dr. Edwin P. Su
Hip Resurfacing
Here are a series of videos demonstrating the femoral head preparation using the Birmingham Hip Resurfacing Instrumentation.
Central pin positioning using the McMinn guide for BHR
Conserve plus pin positioning using the European instrumentation
Implantation of an uncemented Biomet Recap – not the excellent bone preparation and the tight tolerances to fit the implant
Cannulated Drill
This demonstrates how the guide bar for the femoral implant instrumentation is inserted. Once this is inserted into the center of the femoral neck, all of the preparation instruments will be guided by its position.
Cylindrical Preparation
This is the preparation of bone to shave off the sides of the femoral head. This is the critical part of femoral head preparation to avoid notching of the femoral neck
Dome Preparation
This is the shaving of the top of the femoral head, removing the arthritic bone so that it can be capped.
Chamfer Preparation
This demonstrates the shaving of the angled portion of the femoral implant
Trial
This demonstrates a good preparation of the femoral bone with an intimate fit of the femoral trial.
Final view of the femoral head
This shows the top of the femoral head, once it has been prepared for the femoral cap. There are some holes drilled in the top of the bone to allow for interdigitation of cement to provide more stability. There are no major structural defects in this femoral head.
Hip Resurfacing FAQs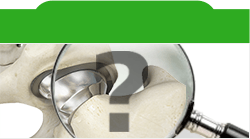 Rehab Exercise Videos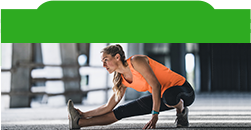 Outpatient Total Hip Replacement and Hip Resurfacing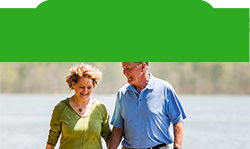 Hip Resurfacing Surgery

By Dr. Edwin P. Su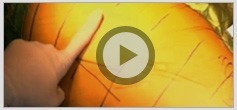 Watch more Surgical Videos
Office Locations
The Center for Hip Pain & Preservation 541 East 71st Street
New York, NY 10021

Click here
for Driving Directions