Out-of-town Patients
Thank you for choosing to have your surgery with us. We understand that in preparation for your surgery and recovery you will have many schedules to reorganize as well as many emotions going through your mind. In an effort to make this experience as easy and stress free as possible we have organized some important information for you. Helpful hints from our previous patients are also included in this packet.
Check List

Time before surgery

Schedule Surgery Date

About 3 months

Optional Blood Donation

1 month

Book Hotel

1-3 months

Book Transportation

1-3 months

Medical Clearance

7-2 days

Blood work/x rays

7-1 days

Hip class

Anytime before surgery(typically same day as blood work)

Post op visits

Prior to travel back home, at 1 month, 3 months, and 12 months
Insurance Approval
This process is the most frustrating for our patients so we take care of it for you! Our office will contact your insurance company for authorization. Please do not call on your own for authorization. This often leads to confusion and denial of coverage. If you need a "procedure code" number in order to figure out your financial responsibility we can provide it for you.
The hospital, Dr. Su and the anesthesiologists all accept a different selection of insurance plans. This means you may have an insurance plan that Dr. Su accepts but that the hospital or anesthesiologist may not accept.
Important numbers for billing and insurance questions
Anesthesia Dept.

1-888-877-3850

Hospital Fees

Sonia

1-212-774-2607

Dr. Su

Jacqui

1-212-861-7040
Optional Blood Donation
Many patients choose to donate a unit of blood before surgery in case you need to receive blood after surgery. When you donate your own blood for later use by yourself it is called an autologous blood donation. Because we have expert anesthesiologists who work to keep your blood pressure low during surgery, thus minimizing the amount of blood lost during the surgery, most of our patients do not require a blood transfusion. Most insurance plans do not pay for your blood donation. If you choose to donate blood you would need to contact the closest blood bank to your home to make an appointment. This blood is kept fresh and can only be kept for 30 days before they would have to freeze it. Please allow time for your blood bank to ship the blood to HSS. We do not allow patients to donate blood within the week before surgery. If you need a blood transfusion after surgery and have not donated blood for yourself we have blood in our blood bank available for you.
Travel Information
If flying in from out of town you should make flight arrangements into LaGuardia Airport (LGA) or John F. Kennedy Airport (JFK). It will be difficult to give you a definite date for you return flight so try to get a flexible return ticket home. The easiest way (although not the cheapest ~$40-$50) to get to HSS is to take a taxi. You should tell the taxi driver to take you to "70th street and the East River." The main entrance to HSS is a little tricky. The hospital is located over the FDR drive and the entrance is not visible from the street on York Ave.
There are trains and buses into Manhattan that are also available.
The itinerary below is what most patients follow. Feel free to arrive earlier or stay later. Another alternative is to stay with family or friends for your recovery period.
ITEM

NEEDED

Day 1

Arrive in NYC/clearance

Day 2

Clearance, labs, class (or day 1)

Day 3

Surgery

Day 4-6

Hospital

Day 7

Hotel/physical therapy

Day 8

Hotel/physical therapy

Day 9

Visit before you leave town

Day 30

1st post-op appointment
Hotel Information
Here is the link for accomodations in New York City.
www.hss.edu/neighborhood-directory.asp#1
Visiting Nurse/ Physical Therapy
After surgery you will be visited by a case worker who will discuss your options for post operative care. Home care will be set up for you once you return to your home. If you have staples to close your incision, a visiting nurse will come to your home to remove them about two weeks after surgery. While in NY we recommend that you either come to the hospital for daily physical therapy or do exercises on your own, such as taking a walk outdoors.
Medical Clearance
All of our patients are medically managed by either a rheumatologist or cardiologist. You must meet this doctor prior to surgery in order to decide if you are healthy enough to safely have surgery. This doctor will see you on a daily basis while you are in the hospital. There are several blood tests that you will need within 7 days of surgery to make sure there are no contraindications for surgery such as an infection. Your local physician may draw blood for these tests and send the results to your clearance doctor. There is one blood test that that you will need at HSS. This will allow you to receive a blood transfusion if necessary.
Education Class
This is a class that is mandatory for patients to attend. The class will describe what to expect during your hospital stay. This class is designed for total hip replacement patients so there will be several things that will not apply to our resurfacing patients. It is still helpful to attend the class and receive a binder of useful information.
Locations patients have traveled from
Here is a link to maps demonstrating the distances (beyond the tri-state area), from which patients have come to see Dr. Su. Each star represents a location from which a patient traveled, and may represent more than one patient from that particular area.
Click on the thumbnails to view maps
Hip Resurfacing FAQs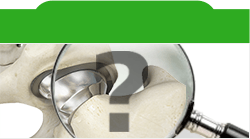 Rehab Exercise Videos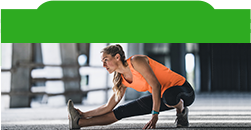 Outpatient Total Hip Replacement and Hip Resurfacing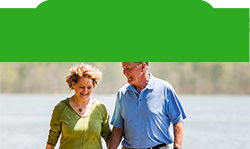 Hip Resurfacing Surgery

By Dr. Edwin P. Su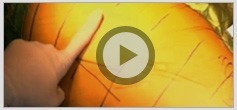 Watch more Surgical Videos
Office Locations
The Center for Hip Pain & Preservation 541 East 71st Street
New York, NY 10021

Click here
for Driving Directions