Press Room
Madison Square Garden, in conjunction with Hospital for Special Surgery, filmed a segment on John Starks and how he is doing after his hip surgery with Dr. Edwin Su.
---
Big Show from WWE has resurfacing to repair a hip damaged by years in the ring!
We'd like to wish @wwe superstar and HSS patient @wwethebigshow the best of luck on his road to recovery following hip resurfacing surgery, which was performed just a few days ago by hip & knee surgeon Dr. Edwin Su! #HospitalForSpecialSurgery
---
Hip Resurfacing wins Olympic Gold!
At the 2016 Rio Olympics, Russian fencer Artur Akhmatkhuzin became the first Olympian to compete with a resurfaced hip, 2 years after his operation. Not only did he compete in the Men's foil fencing championship, he won a gold medal for his effort, anchoring the Russian fencing team! He is the first, and only, athlete with a resurfaced hip and an Olympic gold medal!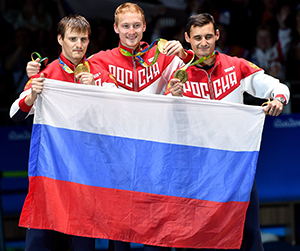 ---
Tiago Splitter
Tiago Splitter, at 4 months postop from hip resurfacing, is working hard to return to the NBA for the 2016-7 season!
---
A Procedure Pays Off
Colby Lewis's return to major league baseball after hip resurfacing surgery continues to amaze sportswriters, athletes, doctors, and fans!
---
Dr. Su participated in an "Orthopaedic Crossfire" at the December Current Concepts in Joint Replacement Meeting, where he argued for the benefits of hip resurfacing over total hip replacement.
---
Colby Lewis, less than 1 year after hip resurfacing surgery, pitches a shutout for the Texas Rangers!
It's not just the young kids applying for 2015 summer jobs with the Rangers.
Veterans are auditioning as well.
Colby Lewis is going to keep getting callbacks for the remainder of the season.
On a night when the Rangers'offense went off like it hasn't all year, Lewis, stole the show with nine scoreless innings against the Chicago White Sox in a 16-0 win.
---
Colby Lewis to become the first pitcher to return to Major League Baseball after his hip resurfacing surgery 7 months ago.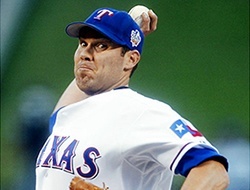 ---
Dr. Su was interviewed for ESPN radio's "Weekend Warrior", about hip resurfacing and NHL player Ed Jovanovski's return to sport.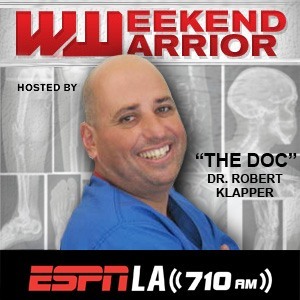 ---
Colby Lewis, just 6 months after hip resurfacing surgery, is planning a return to pitching for the Texas Rangers!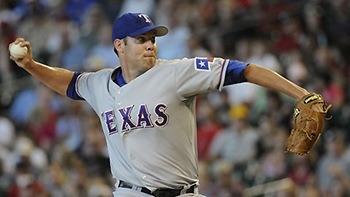 ---
Jovanovski scores his first goal since his return to the NHL
---
Ed Jovanovski really is man of steel
Dr. Edwin Su is interviewed by ESPN.com about the first professional hockey player to return to sport after hip resurfacing surgery. NB: the hip implant is actually made of cobalt chromium metal, not titanium.
---
Captain Ed Jovanovski demonstrates vintage form
Captain Ed Jovanovski demonstrates vintage form during his return to professional hockey, in a game against the Sabres on January 9, 2014!
---
Ed Jovanovski set to return to professional hockey with a resurfaced hip
Less than 1 year after his operation, Jovanovski is planning to return to the ice, as captain of the Florida Panthers. "Captain Ed Jovanovski will make his 2013-2014 debut on Saturday night when the Florida Panthers host the Nashville Predators at the BB&T Center at 7pm.
After receiving medical clearance to return on Friday, Jovanovski will play for the first time since undergoing a hip resurfacing procedure on March 28th, 2013.
"I remained positive throughout the whole thing" said Jovanovski following Friday's Panthers practice at the Saveology IcePlex. "I've been positive throughout this and I'm going to continue to be positive, that's all I can ask for."
It is believed that Jovanovski will be the first professional athlete to return to the highest level of competition following such a procedure, which is a testament to his commitment throughout the recovery process."
---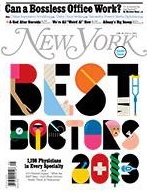 Dr. Edwin Su was selected as one of the top hip and knee surgeons in the NYC metropolitan area, as listed in 2013 New York Magazine "Best Doctors" edition. The nominations for this accolade are made by other physicians.
---
Dr. Su provides an update from a recently attended hip resurfacing conference, where he was invited to lecture.
I just returned from Columbus, Ohio, where Grant Hospital hosted "Advances in Arthroplasty: Hip Resurfacing." The faculty included Sharat Kusuma, Peter Brooks, myself, and Derek McMinn, the inventor of the Birmingham Hip Resurfacing implant.
Mr. McMinn shared some of his 15 year results of the BHR, which he started implanting in 1997. At 15 years, the survivorship of the implant overall has been 95.8%!
In men, the results are better compared to women: 98% vs. 92%. This difference is attributed to the smaller bone size of women, a higher incidence of dysplasia, and the possibility of an allergic response to the metals.
There were over 200 attendees, including surgeons, physical therapists, rheumatologists, primary care physicians, and patients. It was nice to see a renewed interest and enthusiasm for hip resurfacing, a bone-preserving alternative to traditional hip replacement!
Dr. Su was featured in the New York Times, on April 27, 2013, as one of Castle Connolly's Top Doctors in Orthopaedic Surgery.
---
Dr. Su was featured in the New York Times, on April 27, 2013, as one of Castle Connolly's Top Doctors in Orthopaedic Surgery.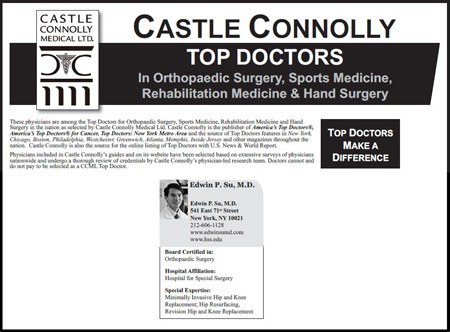 Click here for more information
---
Congratulations to The Undertaker, who successfully defended his winning record at WrestleMania 29 at MetLife Stadium. By defeating CM Punk, he extended "the Streak" to 21-0! He is better than ever with his hip resurfacing!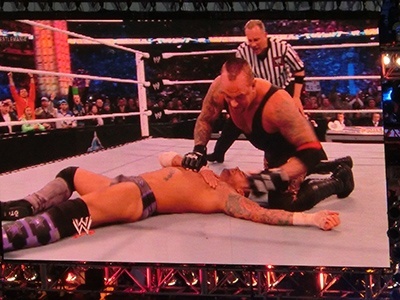 ---
FDA Safety Communication: Metal-on-Metal Hip Implants
This is a communication directed toward orthopaedic surgeons, health care providers, and patients who are considering or who have had a metal-on-metal hip implant. It summarizes the findings of the June 2012 FDA Orthopaedic and Rehabilitation Devices Panel meeting, which was focused upon metal-on-metal hip implants.
---
Rise of the Hip Specialist
Dr. Su was interviewed for his role in creating a special edition of the HSS Journal that commemorated many presentations from the 9th Symposium on Minimally Invasive and Joint Preserving Surgery of the Hip.
---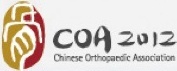 Dr. Su was invited to present his hip resurfacing experience to over 15,000 Chinese orthopaedic surgeons at the Chinese Orthopaedic Association meeting in Beijing, China. He lectured on the history, indications, surgical technique, and results of hip resurfacing over the 3 day meeting. Much interest was shown by the Chinese surgeons, who currently are not widely performing the procedure.
---
Dr. Su responds to the recent Lancet article
I would like to take this opportunity to comment on the Lancet article, "Failure rates of metal-on-metal hip resurfacings: analysis of data from the National Joint Registry for England and Wales", by Professor AW Blom, published on October 2, 2012.
---

Dr. Su was invited to present his research on hip resurfacing at the 25th Annual Meeting of the International Society for Technology in Arthroplasty (ISTA), held in Sydney, Australia, October 2012. He presented the 5 year interim results of the BHR as part of the United States FDA post-market approval study, showing 97.8% survival from revision. This means that at least 97.8% of BHR implants are free from revision surgery at 5 years.
---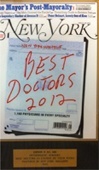 New York Magazine Best Doctors 2012
New York Magazine, 2012
Dr. Edwin P. Su was selected by his peers as one of the best orthopaedic surgeons in the region. The survey was conducted by Castle Connolly Medical, Ltd., a research and information company that has been publishing this guide for 15 years.
---
Dr. Edwin Su presented his experience with 3 different resurfacing devices at the 12th Annual EFORT congress in Copenhagen, Denmark. His study examined 925 hip resurfacings with a minimum of 2 year followup, using the Birmingham Hip Resurfacing, Conserve Plus, and Biomet Recap devices. Overall, there was a 1.3% revision rate.
The Kaplan-Meier survival curve for the procedure at 68 months, was 98.6%.
Read more about the study at the link below: www.orthosupersite.com
---
In the article, Dr. Su defends the use of hip resurfacing in younger, active patients, citing the lower dislocation rate, higher activity level, and preservation of bone as prime reasons to perform the operation.
---
Advanced Hip Resurfacing Course 2010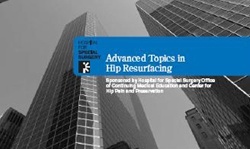 Dr. Edwin Su organized and chaired a course dedicated to hip resurfacing. The Continuing Medical Education (CME) accredited course took place at Hospital for Special Surgery on May 7-8, 2010. The purpose of the course was to educate surgeons about the latest updates and research occuring in the field of hip resurfacing, as well as to provide a forum for the faculty to exchange and discuss ideas.
The faculty consisted of pioneering leaders of hip resurfacing, hip replacement, biomechanics, and radiologists world-wide: Derek McMinn, Harlan Amstutz, Koen DeSmet, Vijay Bose, Tony Nargol, Bill Walter, Scott Cook, Robert Barrack, Don Garbuz, Josh Jacobs, John Keggi, Doug Padgett, Fritz Boettner, Hollis Potter, Don Bartel and Tim Wright. The course registrants included over 60 attendees from 10 different countries.
Faculty and participants discussed updated results of hip resurfacing from around the world, current research, and future directions in hip resurfacing implants. Dr. Su performed a live surgical demonstration of hip resurfacing in a challenging case of hip osteonecrosis, which Derek McMinn, the inventor of the Birmingham Hip Resurfacing, moderated.
---
At the
26th Annual Current Concepts in Joint Replacement Winter Meeting
, Edwin P. Su, MD, described how surgeons can obtain good outcomes when converting a failed hip resurfacing to a total hip replacement (THR).
---
Dr. Su's response:
I have read and re-read this article with dismay. The writer has chosen to focus upon rare occurences of problems with metal on metal joints. Most of these problems are avoidable with good implant design and precise surgical technique. Nonetheless, I do think it is important for yearly checkups with me, x-rays of your hip,and blood metal level monitoring. I've written a letter in response below, but I fear they will not publish it, due to their preconceived biases.
Letter to the Editor
I would like to comment on the article entitled "Concerns over 'Metal on Metal' Hip Implants", dated March 4, 2010. As a hip surgeon who uses both metal on metal hip resurfacing and total hip replacement implants, I feel it is necessary to provide perspective on the issues raised in this article.
First of all, metal on metal hip replacements have a rich clinical history dating back to the 1970's. Cobalt and chromium have been in use in hip surgery for over 30 years because of their durability. In the last 5 years, the use of metal on metal hip replacements has increased because of the ability to create an artificial hip with a larger ball, allowing for a greater stability to the joint and a high activity level for patients.
While it is true that a metal on metal joint is less forgiving, the key point is that the implants must be properly positioned to ensure good function. Surgeons who are experienced with the use of metal on metal hip implants will have a low incidence of the problems described in the article. At Hospital for Special Surgery, we have performed over 2000 metal on metal hip resurfacings and replacements, with less than a 1% incidence of problems requiring revision surgery.
Secondly, all artificial joint materials are subject to the creation of debris; all debris material can be bioreactive, leading to tissue and bone damage. This is not unique to metal on metal hip implants, but can occur more rapidly if the implants are not positioned well. I have revised many more metal on polyethylene hips with tissue and bone damage, than metal on metal implants!
Finally, there are patients for whom a metal on metal hip implant may be a better choice than other materials. At present, all hip resurfacing devices consist of these metals. For these patients for whom bone preservation is paramount, the metal surfaces are the only option.
I believe that focusing upon the rare, negative aspects of metal on metal hip implants without highlighting the benefits, is a case of "throwing the baby out with the bathwater".
---
Orthpedics Today May 2009
Dr. Su lecture at Current Concepts in Joint Replacement about the improvements in the current generation of hip resurfacing.
---
Wall Street Journal, June 4, 2009
Dr. Su is interviewed about his opinion on hip resurfacing in women, which he continues to perform.
---
Newsweek, July 3, 2006
www.newsweek.com
Dr. Su is quoted on the increasing number of joint replacements done in the US
---
NY Times, November 8, 2008
www.nytimes.com
Dr. Su is asked his opinion about the results of hip resurfacing in women
---
"New York Magazine Best Hospitals 2006"
New York Magazine, 2006
HIP REPLACEMENT
Hospital for Special Surgery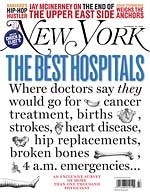 Hip replacement is now the safest and one of the most common types of joint-replacement surgery-about 330,000 procedures are performed in the United States each year-thanks in good measure to advances in the procedure pioneered at the HSS. The 270 doctors at the hospital replaced 2,608 hips last year-more than any other facility in the country-while maintaining safety standards that have been singled out as industry-leading by everyone from the NIH to the Consumers' Research Council of America to the AARP. The average length of stay for a single hip replacement at HSS is 4.48 days (that's considered excellent), and its strict adherence to surgical-infection-prevention measures earned it the No. 1 ranking in the area from the New York State Department of Health. Dr. Thomas Sculco has pioneered a smaller-incision hip-surgery technique that can minimize pain, side effects, and recovery time, and Dr. Edwin Su is one of the first surgeons in the country to do hip resurfacing, a new procedure that preserves the joint by using an innovative metal implant.
---
You will need the Adobe Reader to view and print these documents.

Hip Resurfacing FAQs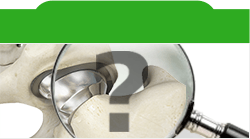 Rehab Exercise Videos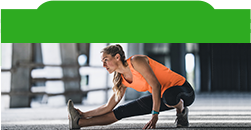 Outpatient Total Hip Replacement and Hip Resurfacing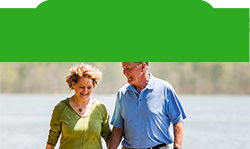 Hip Resurfacing Surgery

By Dr. Edwin P. Su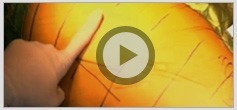 Watch more Surgical Videos
Office Locations
The Center for Hip Pain & Preservation 541 East 71st Street
New York, NY 10021

Click here
for Driving Directions