FDA Safety Communication: Metal-on-Metal Hip Implants
This is a communication directed toward orthopaedic surgeons, health care providers, and patients who are considering or who have had a metal-on-metal hip implant. It summarizes the findings of the June 2012 FDA Orthopaedic and Rehabilitation Devices Panel meeting, which was focused upon metal-on-metal hip implants. It can be read at the following link:
www.fda.gov/MedicalDevices/Safety/AlertsandNOtices/ucm335775.htm
First off, I am happy to see that the FDA is being proactive regarding this topic, alerting doctors and patients who may not be aware of what has been going on with metal-on-metal implants, to the specific concerns. It is also important to see that the FDA has correctly distinguished between 2 categories of metal-on-metal implants: those used in traditional total hip replacement (THR) systems; and those used in hip resurfacing. This is an important distinction, because a traditional total hip replacement that uses metal-on-metal has more pieces and connections than a hip resurfacing, thereby leading to the possibility of metal corrosion and increased metal ion production.
Overall, the safety communication did not provide any new information that has not already been known for several years, by experienced surgeons performing metal-on-metal hip resurfacing. But it does reiterate the concerns regarding this type of joint implant.
Recommendations:
Metal-on-metal implants should only be used in patients who fit the risk-benefit profile for this type of joint, as compared to traditional materials. For example, I believe that the patients who benefit the most from hip resurfacing are those in whom bone preservation is important. In my opinion, this would be best for: younger patients with good bone quality; patients who require a high range of motion and risk hip dislocation; and patients whose activity level may wear out a traditional THR. As we have known for years now, the FDA stated that their advisory panel identified young males with larger femoral heads as the best candidates for hip resurfacing systems.
Patients must also aware of the fact that metal-on-metal hip implants produce metal debris by the nature of the ball and socket moving against one another. In some patients, metal debris in the area of the hip joint can cause inflammation and damage to the surrounding bone/soft tissues. There is also release of metal ions into the bloodstream and could potentially cause systemic reactions.
At present time, the FDA notes that there is not enough scientific data to specify the concentration of metal ions in a patient's blody or blood necessary to produce adverse systemic effects. In addition, they state "the reaction seems to be specific to individual patients, with different patients having different reactions to the metal wear particles."
Patient follow-up
Because of the possibility of reactions to the metal particles, it is recommended that the patients with these types of joints have follow-up appointments for physical examination and x-rays every 1-2 years. Currently the FDA is not recommended routine metal ion level measurements, however, I have been performing this regularly and find it to provide useful information and reassurance about the functioning of a metal-on-metal hip implant. In the event of symptoms (pain, limp, swelling), the FDA recommends both metal ion measurement and advanced imaging studies. Such studies can include ultrasonography, CT scan, or MRI scans; all can investigate for the possibility of adverse tissue reactions around the hip.
Summary
In summary, the FDA safety communication of January 2013 is a helpful reminder for patients and health care providers that metal-on-metal joint implants have special considerations and warrant regular monitoring. I was pleased to see that the FDA has distinguished between metal-on-metal THR and hip resurfacing, and that they see a role for this type of joint in patients with the right risk-benefit profile. In my opinion, this type of joint implant, in the form of hip resurfacing, is best suited for younger, active patients with good bone quality. Furthermore, the FDA has advised certain monitoring techniques for patients, including physical exam, x-rays, metal ion measurement, and advanced imaging studies. As patients in my practice know, I have been performing these tests since 2006 to help ensure that the metal-on-metal joints that I use, continue to function well.
Hip Resurfacing FAQs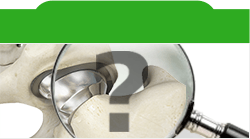 Rehab Exercise Videos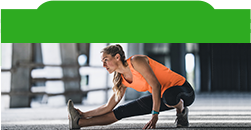 Outpatient Total Hip Replacement and Hip Resurfacing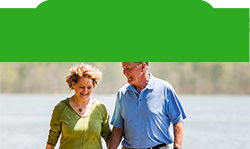 Hip Resurfacing Surgery

By Dr. Edwin P. Su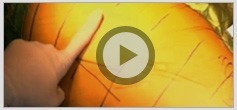 Watch more Surgical Videos
Office Locations
The Center for Hip Pain & Preservation 541 East 71st Street
New York, NY 10021

Click here
for Driving Directions